Pornography, a public health crisis?  That's what this piece of legislation recently passed by the Tennessee State Senate declares.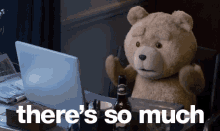 While this bill addresses actual problems we may be facing in society today –  concerns about the low marriage rates of millennials, higher divorce rates than previous generations, etc. – to attribute this to the pornography industry is unwise.
It is not hard to admit that pornography could be a contributing factor to these phenomena, but it is hard to believe we have created a public health crisis out of an increased access to pornography.  It is interesting, however, with the recent growth in popularity for camming.  For those that don't know, camming allows anyone to become a "porn star."  Through various websites, anyone can make a profile and broadcast themselves, with those enjoying the show able to reward the model for their conversation and/or promiscuity.  While the goal of this bill is to "[acknowledge] the need for education, prevention, research, and policy change at the community and societal level."  I wonder how legislation such as this will transform to affect the rapidly growing camming industry as it becomes more lucrative for models to shift their platform away from traditional porn.
Let's say that pornography has developed into an "epidemic."  Is this piece of legislation, and the government in general, the correct way to be dealing with this?  We have had countless attacks on certain behaviors by the government in the past – drugs, alcohol, etc. – therefore history indisputably tells us no. These scenarios have proven to be a costly burden on the taxpayer and can be detrimental to the livelihood of certain populations.  If the market demands this service, and the only parties involved are voluntarily engaged, what gives the government a right to step in with the heavy hand of regulation?
What about the portrayal of how women are treated as sexual objects?  This, too, is something that the market has already begun to stray away from.  The camming community is filled with dedicated viewers who contribute to the livelihood of these models in, some cases, enough for models to make over $60,000 a year.  This may show that the market has already found the solution the government is looking for with a mitigation of risk for the models involved, accompanied with assuaging societal concerns, which we will discuss through the lens of Pareto Improvements.
With an understanding that most of my readers may be unfamiliar with the concept of Pareto Optimality, a brief definition is necessary to appreciate the true economic application. Simply stated, a Pareto Improvement occurs in the presence of multiple parties where at least one party is made better off, and no party is made worse off.  To illustrate this with a simple example, consider a scenario in which you observe traffic congestion blocking the entrance to a business and a car on the opposite side of the road with their blinker on to turn into the parking lot.  Should you then observe that a car currently stuck in the stopped lane of traffic allows the turning car into the business, then you would have witnessed Pareto Optimality at play. The stopped car is no worse off because traffic has not changed, while the turning car is now better off for arriving at its destination.
With this concept in mind, we can then better understand how the camming industry can make the models better off, and have an indirect benefit on the larger community. Typically, we would see that the models come from all walks of life such as those previously employed in the porn industry, as prostitutes, or even college students looking for a way to pay for their education.  As the goal of the bill demonstrates, the traditional industries come with a litany of risks that must be considered before undertaking these professions.  Camming provides the solution.  We have previously noted that the camming industry can be much safer, for reasons ranging from no fear of personal danger to a mitigation of risk involved with sexually transmitted diseases. We see that a transformation of these industries into camming would provide these individuals with a safer, and possibly more lucrative employment.  While it may be easy to see how the models may be better off, we must look at unobservable phenomenon to see that society at large is made no worse off, and may even see some improvements.  If we see a shift of employment from prostitution to camming, we would expect to see a decrease in criminal activity in these areas.  While that may not be the case for all cities and states, there will still be an unobservable benefit to all.  When this industry begins to lose its footing because of the lack of people willing to engage in a risky activity, with the new safer alternative, we can safely say that the average citizen will see no negative effects from this shift.  Anyone who chooses to not engage in the viewing of these cams will not be forced to do so, and because of the legality and monitoring capabilities, everyone directly and indirectly involved will be made at least no worse off.
In final regards to this legislation, there is already a new alternative developing to contribute to the safety of those involved in the porn industry, as well as developing a more respectful view of how women should be treated as more than just sexual objects by allowing contributors to develop a connection with the model.  While this legislation cites the poor treatment of women as a motivating factor, it is rhetoric such as this that contributes to the degradation of an entire group merely because of the profession they decided to enter.  The market will always find innovations where they are necessary and desired.  Thus, my final thoughts deem this legislation pointless and possibly detrimental to the natural market solution.
Should we ever reach the point where all the porn is taken off the internet, Perry Cox provides us with the ultimate market solution…